Click here for ticket info for shows with Teresa Williams.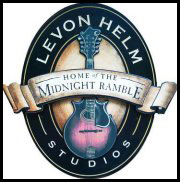 Larry generally performs with his wife, Teresa Williams. This photo is from the November/December 2011 cover of Ulster Magazine where Larry and Teresa were featured in an article.

On June 23rd, 2015, Larry and Teresa released their first self-titled album together. On September 15, 2017, they released a followup album, Contraband Love.

Larry is a guest on Charles Lyonhart's latest album. The title of this new album is Blood and Love. Larry is playing on every song utilizing various instruments including fiddle, guitar and mandolin. Other musicians on the album include Lincoln Schleifer, Denny McDermott and Joel Diamond. Lincoln Schleifer produced the album. In addition, Larry, Lincoln and Charles reworked a song called "Holyman" previously co-written by them which is included on the album.


Larry plays on Cindy Cashdollar's new release, Waltz for Abilene, joining Cashdollar on the title track.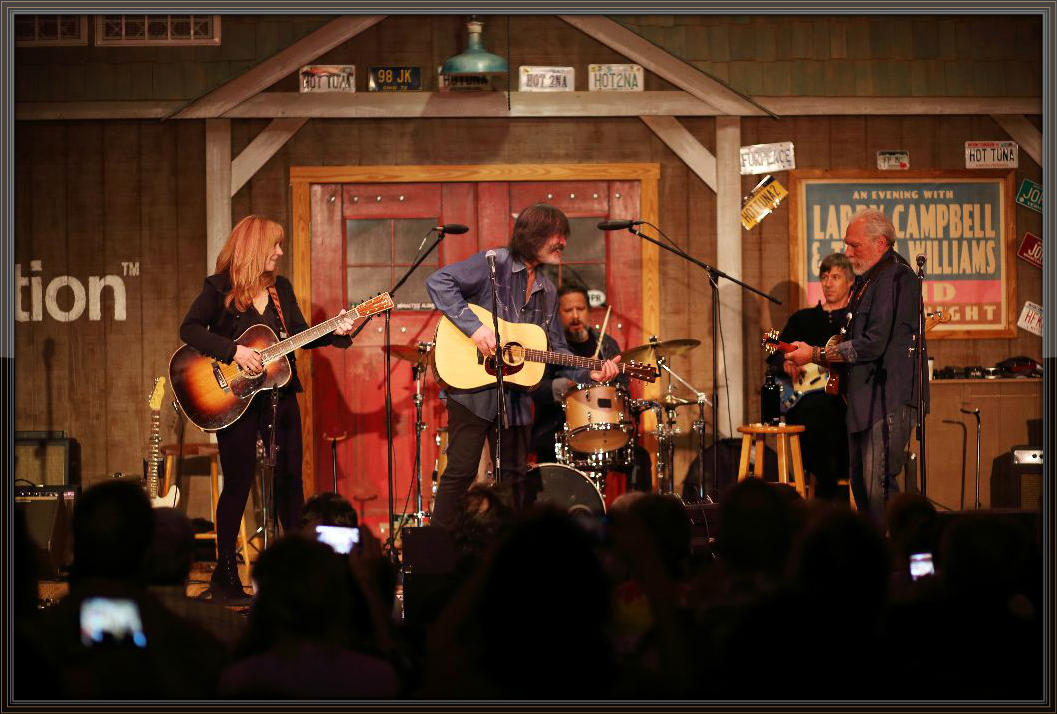 Fur Peace Ranch with Teresa Williams and Jorma Kaukonen (April 2019)

Latest Album Productions:
Last year, Larry produced an album for Italian artists, Paolo Bonfanti and Martino Coppo. Paolo Bonfanti is a blues guitarist, and Martino Coppo plays mandolin. The album is titled Pracina Stomp. Larry plays violin and acoustic guitar on the album, and Larry and Teresa both sing on several songs on the album. Pracina Stomp contains both original songs and covers and was introduced October 12, 2019.

Last year, Larry also produced an album for Kinky Friedman. The album is titled Resurrection and was released October 15, 2019.

In addition, Larry produced an album for German artist, Marius Müller-Westernhagen. Its title is The Peppermint Experiment and was released last year.

This year, Larry produced an album for Robert Street Friedman, a New York singer-songwriter. The new album, Rise features Friedman's rhythm section of Jim Toscano and Matt Schneider, keyboardist Jason Crosby , and Teresa Williams and Lucy Kaplansky on backing vocals. The album was released on March 6th, 2020.

This year, Larry also produced an album for David Bromberg titled Big Road released on April 17th, 2020. Bromberg's band's current lineup includes Mark Cosgrove (guitar, mandolin, vocals), Nate Grower (fiddle, mandolin, guitar, vocals), Josh Kanusky (drums, vocals) and Suavek Zaniesienko (bass, vocals). Joining the band for Big Road are: keyboardist Dan Walker (piano, organ and accordion), Birch Johnson (trombone), Jon-Erik Kellso (trumpet), Matt Koza (tenor sax), and Bob Stewart (tuba). Larry contribued mandolin and pedal steel.

Willie Nelson is a special guest on Kinky Friedman's album. (July 2019)

| | |
| --- | --- |
| The Guitar of Larry Campbell - Interpreting the Gospel Songs and Style of Rev. Gary Davis, an instructional video, is available at Homespun Tapes. Larry and and Teresa Williams offer dynamic performances of five songs by the legendary master, and then Larry breaks down each one, covering both accompaniment and lead parts for learning players. | |



With Jackie Greene - Columbus, Ohio 2008