Click here for ticket info for shows with Teresa Williams.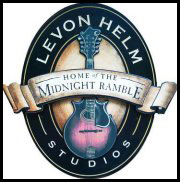 Larry generally performs with his wife, Teresa Williams. This photo is from the November/December 2011 cover of Ulster Magazine where Larry and Teresa were featured in an article.

On June 23rd, 2015, Larry and Teresa released their first self-titled album together. On September 15, 2017, they released a followup album, Contraband Love.

On February 3, 2023, Larry and Teresa released their 3rd album, Live At Levon's!

Larry appears on Bob Dylan's Fragments: Time Out of Mind Sessions (1996-1997), released on January 27th, 2023. Larry appears on Disc Four which presents songs from Time Out of Mind in a series of live performances from 1998-2001.


Larry played mandolin and lead guitar on Pamela Law's album, The Ones I Love, released on March 24, 2023.


Larry played guitar on "Everybody Loves You" on Tommy Emmanuel's album, Accomplice Two , released on April 28, 2023. Larry wrote the song and contriuted vocals. Teresa Williams also contributed vocals.


Larry plays guitar on "To Lay Me Down", a Grateful Dead cover with vocalist Jamey Johnson and saxophonist Dave McMurray that appears on Grateful Deadication 2, a tribute album by Dave McMurray. Other artists on the recording include Greg Leisz and Don Was. The album was released on May 19th, 2023.


Larry played guitar on LaVette! , Bettye LaVette's latest album. It was produced by Steve Jordan. Steve Jordan also drumed on the album and brought together a host of musicians for the project, featuring Pino Palladino on bass, Larry and Chris Bruce on guitars, and Leon Pendarvis on keyboard. Guests on the record include John Mayer, Jon Batiste, Anthony Hamilton, Steve Winwood, Ray Parker Jr., Rev. Charles Hodges, James Carter, and Pedrito Martinez.The album was released on June 16th, 2023.


Larry and Teresa are guests on Buddy and Julie Miller's upcoming album, In The Throes. The new album combines country, gospel, blues and R&B. The disc is due out on September 22, 2023.


Larry plays on Tyler Thompson's self titled album due out later this year. Steve Jordan produced the album.


Larry plays on Janie Barnett's upcoming Cole Porter album release due out soon.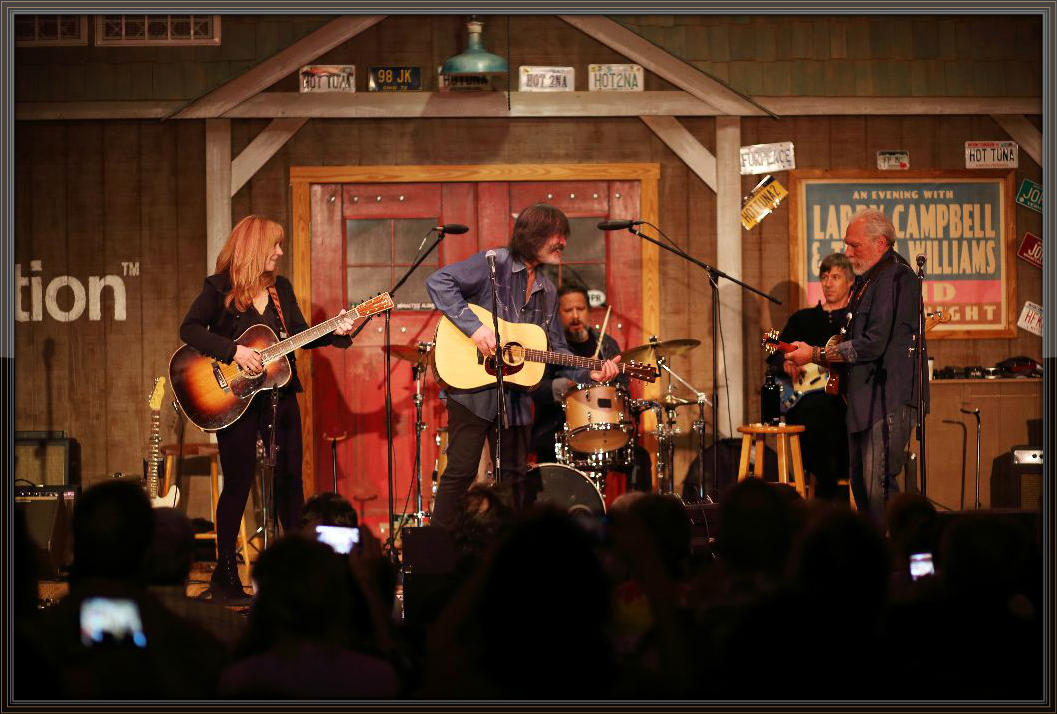 Fur Peace Ranch with Teresa Williams and Jorma Kaukonen (April 2019)

Latest Album Productions:
Larry produced Live At Levon's!, a live album that Larry and Teresa recorded at Levon Helm Studios in Woodstock, New York on September 20 and 21, 2019. Other musicians on the album include Jesse Murphy (bass, tuba, harmony vocals), Justin Guip (drums), and Brian Mitchell (keyboards, accordion, harmonica). The recording was released on February 3rd, 2023.

One song on the album, "Angel Of Darkness", was co-written by Larry and Jorma Kaukonen. The song also appears on Hot Tuna's album, Steady As She Goes.

Cover songs on the album include "Let Us Get Together" (Reverend Gary Davis), "Darlin' Be Home Soon" (John Sebastian), "I Ain't Gonna Work Tomorrow" (Carter Family), "Caravan" (Duke Ellington/Juan Tizol), "Old Dangerfield" (Bill Monroe), "Big River" (Johnny Cash), "Success" (Johnny Mullins) and "Yeah Yeah Yeah" (Louis Prima/Milton Kaback).

Other songs on the album include "Surrender to Love" (Larry Campbell) which appears on Larry and Teresa's self titled album, and "When I Stop Loving You" (Larry Campbell and William Bell) and "It Ain't Gonna Be A Good Night" (Larry Campbell) which appear on Contraband Love .

Read album reviews for Live At Levon's! here.

Larry produced Rusty Truck's self titled album released on February 24, 2023. The album also features Sheryl Crow and Jakob Dylan. The 10-song collection blends old school country tradition with the lush, theatrical flare of a film score. Rusty Truck frontman Mark Seliger also happens to be one of the modern era's preeminent portrait photographers. Sheryl Crow is featured on "Find My Way" and "Corner of Life" and Jakob Dylan is featured on "Bless My Soul". Larry plays all stringed instruments on the album (except bass).

Willie Nelson was a special guest on Kinky Friedman's album. (July 2019)

| | |
| --- | --- |
| The Guitar of Larry Campbell - Interpreting the Gospel Songs and Style of Rev. Gary Davis, an instructional video, is available at Homespun Tapes. Larry and and Teresa Williams offer dynamic performances of five songs by the legendary master, and then Larry breaks down each one, covering both accompaniment and lead parts for learning players. | |



With Jackie Greene - Columbus, Ohio 2008