Click here for ticket info for shows with Teresa Williams.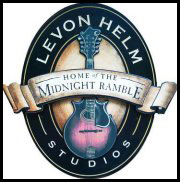 Larry generally performs with his wife, Teresa Williams. This photo is from the November/December 2011 cover of Ulster Magazine where Larry and Teresa were featured in an article.

On June 23rd, 2015, Larry and Teresa released their first self-titled album together. On September 15, 2017, they released a followup album, Contraband Love.

Larry and Teresa have a webpage: Larry Campbell and Teresa Williams

Read album reviews for Larry Campbell and Teresa Williams here.

Read album reviews for Contraband Love here.


Latest Album Productions:
Larry produced his followup album with Teresa Williams, Contraband Love . It was released on September 15, 2017. He wrote 7 original songs for the album and co-wrote one song with William Bell.

Larry produced an album for David Bromberg. The Blues, The Whole Blues and Nothing But the Blues was released on October 14, 2016. In addition to producing the album, Larry also played acoustic slide guitar on a duet rendition of "Delia". The Blues, The Whole Blues and Nothing But the Blues was recently awarded DownBeat Magazine's Critic's Poll Blues Album of the Year award.
"Larry Campbell is like a musical iceberg. Not that he's cold in any way at all. He's as hot a player as anyone working. It's just that the magnitude of his musicianship is not on view all at the same time. Most of it is out of sight until he decides to do something else. The songs that he does with his wife Teresa are beautiful. If there is anything missing in what he brings, she supplies it. She's a rare talent. I'm sorry, but I just can't put into words about how I feel about what they do." - David Bromberg

Larry produced an album for The Stray Birds, released on August 19, 2016. The title of the album is Magic Fire. This album marked the first time that The Stray Birds worked with an outside producer. In addition, Larry played pedal steel, fiddle, mandolin, acoustic and electric guitar on the album.

The Stray Birds are an accomplished country, folk and Americana trio out of Lancaster, Pennsylvania. Original members include Maya de Vitry (vocals guitar, banjo, fiddle), Oliver Craven (vocals, guitar, fiddle), and Charles Muench (vocals, double bass, banjo). The band was also joined in the studio by Shane Leonard (drums/percussion/vocals) and Jake Sherman (organist).

Larry produced an album for Marley's Ghost. They laid down some tracks at Levon Helm's studio, and they also recorded some more tracks in Seattle. The album The Woodstock Sessions was released on July 15, 2016. In addition, Larry was in a Seattle studio recently producing a gospel album for them.

Larry also produced a song for Elephant Revival which may be released at a later date.

| | |
| --- | --- |
| The Guitar of Larry Campbell - Interpreting the Gospel Songs and Style of Rev. Gary Davis, an instructional video, is available at Homespun Tapes. Larry and and Teresa Williams offer dynamic performances of five songs by the legendary master, and then Larry breaks down each one, covering both accompaniment and lead parts for learning players. | |


Larry and Teresa conducted workshops August 11 - 14th, 2017 at The Fur Peach Ranch in Pomeroy, Ohio. Fur Peace Ranch is a guitar players oasis within an award winning music community with instruction in various guitar styles, bass guitar, songwriting, mandolin, vocals and more. They also gave a concert on August 12th, along with Gretchen Peters.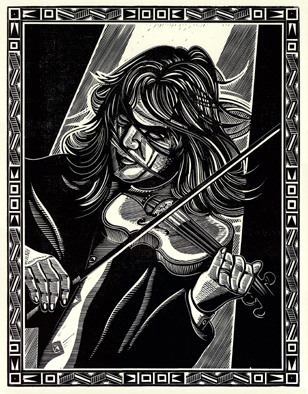 Relief-Block Print by Stephen Alcorn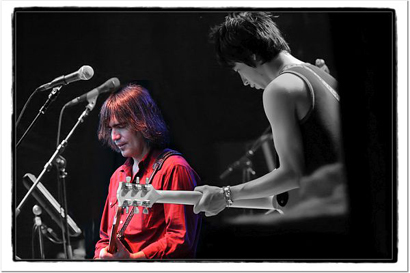 With Jackie Greene - Columbus, Ohio 2008


Larry co-produced and co-wrote "Toast To Freedom" the Amnesty International 50th anniversary commemorative song that was released on May 4th. 2012. Amnesty International is a Nobel Peace Prize-winning grassroots activist organization with more than 3 million supporters, activists and volunteers in more than 150 countries campaigning for human rights worldwide. The rhythm track was recorded at Levon Helm Studios in early April, 2011. The recording features Levon Helm, Amy Helm, Teresa Williams, Donald Fagen, Ewan McGregor, Kris Kristofferson, Warren Haynes, Keb Mo, Carly Simon, Taj Mahal, Marianne Faithfull, Rosanne Cash, Blind Boys of Alabama, Eric Burdon, Mahalia Barnes, Matthew Houck, Shawn Mullins and many others. Larry, Teresa Williams, Kris Kristofferson, Shawn Mullins and others performed "Toast To Freedom" May 3rd, 2012, on The Tonight Show with Jay Leno.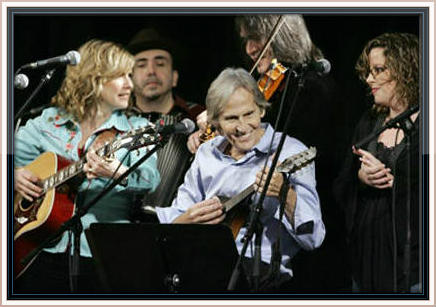 Photo from The Imus Show on December 3, 2007